Greetings Friend,
You now know that TUESDAY, NOVEMBER 29 is Giving Tuesday - an international day of giving where people all over the world donate to the charities they love.
We're a day away, reminding you that your tax-deductible gift to Lutheran Volunteer Corps on #GivingTuesday makes it possible for LVCers to serve for a year and commit to a lifetime of social justice work.
Visit our DONATION PAGE and help us reach our fundraising goal of $7,000, twice what we raised last year.
As our Washington, DC and Baltimore, MD Volunteer house communities join together to form a larger community (photo below in Bon House), we hope you'll join us on Giving Tuesday!
Thank you, as always.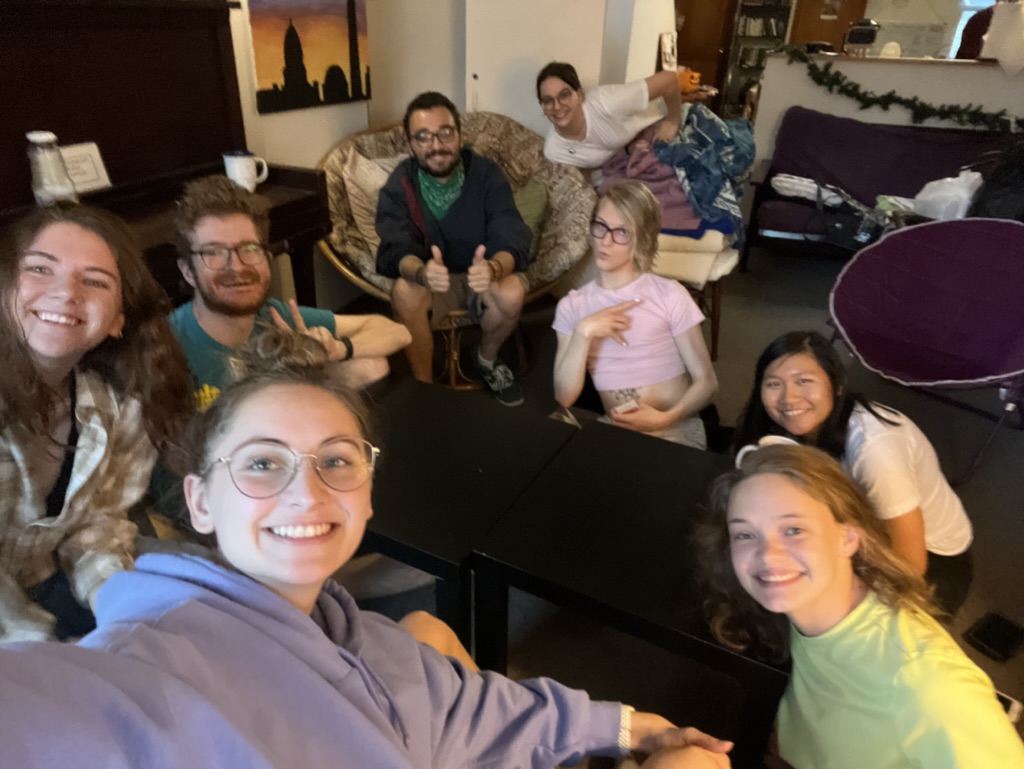 To a brighter future for all,
Lutheran Volunteer Corps